We are happy to introduce the dance part of our festival. This year, the Italian Fusion Festival presents BalFolk Dance Workshop.
BalFolk Dublin is a community dance group organising balfolk dance sessions most Sundays at The Cobblestone pub (in the back room) from 4pm to 7pm. They are an inclusive and diverse group of people from all around the world, who meet to dance, socialise and have fun!
The Balfolk Ensemble was born out of the BalFolk dance group to add live music to our events. The Ensemble meets regularly at The Hut pub in Phibsboro for an intercultural musical exchange (and to socialise).
Balfolk dances are broadly inspired by folk dances and music from around the world (France, Italy, Spain, Portugal, Poland, Greece, Turkey, Israel etc.). The steps are generally easy, and technique is not the main concern. Having fun dancing together is more important! Balfolk dances take many shapes as they can be done in circles, in lines, or with a partner. Here are the names of some dances: Chapelloise, Mazurka, Circassian Circle, Waltz, Hassapiko, Sbrando, Repasseado, Schottische.
The Dance facilitators present at the festival will be Cristina San Miguel, Christine Warner, Myriam Deshaies, and Serena Piotti.
If you wish to join us in the dances, please come to the workshop from 5 pm to 6 pm, and please buy the limited combo ticket, including this session, where they will teach you the steps. Those who know the dances are welcome to join them on the dancefloor following the class; otherwise, you are welcome to enjoy the live performance and watch the dances they have taught. A very limited number of entry + dance workshop tickets are still available. Book now to avoid disappointment.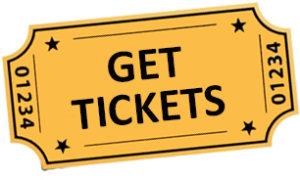 https://www.italianfusionfestival.com/wp-content/uploads/2023/09/BALFOLK.jpg
1333
1558
IFF
https://www.italianfusionfestival.com/wp-content/uploads/2017/04/logo_italian_fusion_festival.png
IFF
2023-10-02 15:07:34
2023-10-02 15:13:03
Dance Workshop