We are happy to introduce the Mesmerizing Jazz part of our lineup. This year the Italian Fusion Festival presents Antoni O'Breskey – Nomadic Piano Project
Composer, pianist and trumpet player, writer and music educator. Born in Italy with Argentine roots, he graduated in piano at Conservatorio Luigi Cherubini of Florence and introduced improvised-style piano into Irish and Flamenco music during the early 80's, blending it with blues and creating a positively new and original jazz piano style.
Oliver Sweeney, in the Irish music magazine HOT PRESS, wrote of him: "He is a man for whom the notion of borders means very little, a genius whose music is without frontiers, and whose originality makes him one of the most innovative artists in the varied musical genres of today."  
He has been breaking barriers among many different kinds of music: "The categories of "World" and "New Age" music did not exist when O' Breskey began his trailblazing journey yet he was the first to combine Flamenco, Basque, Arabic, Latin and Irish elements, his virtuoso jazz-styled piano uniting these traditions in remarkably original compositions."  FIONA RITCHIE, THE NPR CURIOUS LISTENER'S GUIDE TO CELTIC MUSIC, U.S.A.
He also developed a new trumpet sound mixing Irish Sean Nós and blues, as Harry Long describes in his Walton's Music Anthology: "Breskey's unique approach […] the playing is superb and his style successfully combines Irish traditional and blues styles" HARRY LONG, THE WALTON'S GUIDE TO IRISH MUSIC
With his work "Orekan: The Ethnic Symphony" (1992) he created a new "symphonic" concept bringing together piano (the top classical instrument which started the new "well temperament" system) with a vast variety of "not tempered" instruments, belonging to many different ethnic traditions.
"Orekan is not only a masterpiece, it is above all a unique social document which gives us a strong idea of our roots, and in addition points out a few possible roads we might take in the future" OLIVER SWEENEY, HOTPRESS
For many years and predating the times he was gathering together extraordinary musicians from all over the world, and recording more than 35 albums which form "The Nomadic Piano Collection". Among the many collaborators who appear in this collection are: Ronnie Drew (The Dubliners), Máirtín O'Connor (De Dannan), Antonio Carmona (Ketama), Gabin Dabire, José Seves (Inti-Illimani), Benito Lertxundi, Cathy Jordan (Dervish) and many more.
He is also known to be the inspirer of the show Riverdance: "Bill Whelan developed O'Breskey's synthesis of Flamenco, jazz and Irish traditional strands as a key structure in his Irish music and dance spectacular, Riverdance." FIONA RITCHIE, THE NPR CURIOUS LISTENER'S GUIDE TO CELTIC MUSIC, U.S.A.
"Well pre-dating Riverdance." FINTAN VALLELY, THE IRISH TIMES
"Ahead of his time… in 1979 Antóni O' released a track called "Sunrise", some of which sounds almost exactly like Riverdance". VICTORIA CLARKE, SUNDAY INDEPENDENT
His classic and minimalist compositions for piano and cello, interpreted by his collaborator Davide Viterbo, as well as his world music, have become soundtracks for cinema, television, theatre and ballet.
His contribution to Irish music and culture was celebrated in the National Concert Hall in Dublin in 2005, 2007, 2012.
[…] O'Breskey's musical crossovers have an ethical imperative. He seeks to mesh the majority with the minority, the present with the past, and the vocal with the silenced, so as to "deflate the ethnocentrism of classical Western music." For this musician, musical cultures are not defined by borders, but by historical roots that reach deeply across all areas of the globe." COLLEEN TAYLOR, THE IRISH ECHO, NEW YORK"
"Mesmerizing. O'Breskey takes a few prisoners in his search for the sublime." SIOBHAN LONG, THE IRISH TIMES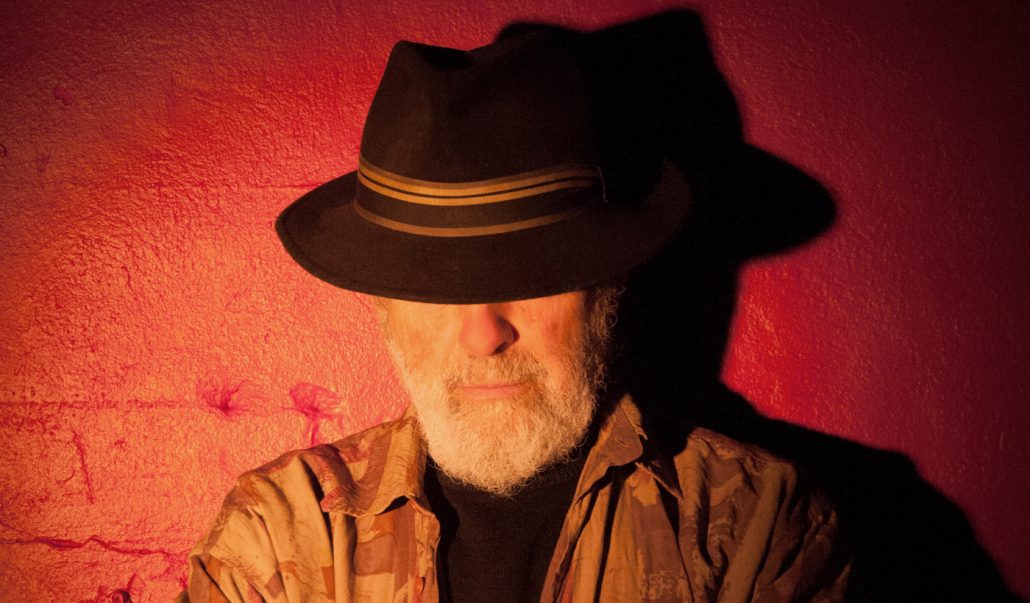 ---
Consuelo is a singer, fiddle and bodhran player.   She grew up in a countryside house that was a meeting point for many musicians from different cultures and traditions.  Her father, composer and pianist Antonio Breschi was working in the 80s and 90s touring with  projects Al Kamar and Orekan, blending classical and Jazz with flamenco, Irish, Balkan and African music.
During this time he worked with musicians like Mairtin O'Connor, Steve Cooney, Dolores Keane, Donal Lunny , Ronnie Drew and many others. The house would be a vital meeting point for these musicians and Consuelo's love and passion for tradition almost certainly began back then. When she was sixteen she began touring with her father as a bodhrán player and singer with The Nomadic Piano Project, traveling to Ireland several times before finally moving to Dublin in 2014 to develop her fiddle playing. She has recorded on several albums for The Nomadic Piano Project, including Dancing Waves (2014) Ready to Sail (2011), Nomadic Aura (2009), Samara (2020) and Blessed Sadness (2021).
In 2014, along with fiddle player and guitarist Eoghan O' Shaughnessy and Italian multi instrumentalist Matteo Podda, Consuelo released the self-titled debut of folk band The Morning Tree,  an international trio that blend the songs and tunes of the Irish music tradition with the folk-baroque, jazz and blues inspired sounds of the British folk revival, particularly of the guitarists Bert
Jansch and John Renbourn (Pentangle) . In 2017, together with fiddle player and singer Lucie Azconaga, she formed the band Varo, a duo who perform Irish traditional songs and tunes with arrangement influences from the Folk, Baroque and Classical traditions, weaving around the melodies with harmonies, drones and countermelodies. With Varo she has performed in the last few years in numerous Festival in Ireland and abroad, including Quiet Lights Festival, St.Patrick's Festival, Tradition Now at the NCH, and for productions such as TG4's 'Samhlú ' hosted by Tommy Tiernan,  'Celestial Body' produced by Sofft Productions. Consuelo has also been a cover-member for Landless since January 2018. She has toured with them in Ireland, Scotland and Slovakia.
Antonio Braschi / Antoni O'Breskey  (piano)
Consuelo Braschi (fiddle and bodhran)
More info: www.nomadicpiano.com
---
---
---
---
https://www.italianfusionfestival.com/wp-content/uploads/2022/06/Antoni-OBreskey-Consuelo-Nerea.jpeg
896
1772
IFF
https://www.italianfusionfestival.com/wp-content/uploads/2017/04/logo_italian_fusion_festival.png
IFF
2022-06-15 17:57:42
2022-06-15 17:57:42
Antoni O'Breskey - Nomadic Piano Project