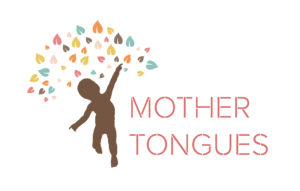 The Italian Fusion Festival is happy to introduce The Secret of Italian Gestures Workshop lead by Andrea Gatta.
Andrea was born and raised in the land of Fellini (Amarcord's Romagna). He studied European literary cultures at the University of Bologna. He moved then to Paris where he studied Comparative Literature at the Sorbonne University. One of his greatest passions has always been cinema. He lives and works in Dublin.
Did you ever wonder why Italians gesture so often? If you want to truly learn the Italian language and culture you need to also understand facial expressions, gestures and body language. Do you want to give it a go? Then this workshop is for you!
Join Mother Tongues in a celebration of the Italian culture through the gestures that make our conversations so special. We will draw on examples from films that have made the history of Italian cinema, and we will learn together the meaning of these gestures. No need to be fluent in Italian! All you need is an interest in the Italian language and the bravery to try out some funny faces.
The aim of the workshop is to study the pivotal role of gestures and body language in the evolution of Italian culture (from the 1930th to now) in cinema. The public will direct an actress, trying to answer a series of questions: gestures as a mean of expression are key to understand a director's artistic vision of society and reality. We will reflect on the choices of Italian directors.
Workshop made in collaboration with Mother Tongues Festival:  https://mothertongues.ie/
https://www.italianfusionfestival.com/wp-content/uploads/2018/06/toto.jpg
843
1348
IFF
https://www.italianfusionfestival.com/wp-content/uploads/2017/04/logo_italian_fusion_festival.png
IFF
2018-06-26 15:57:09
2018-07-08 00:43:46
The Secret of Italian Gestures Workshop