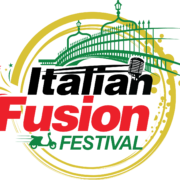 The ENIT Italian Fusion Festival is an event that will take place on the 8th of July in Dublin from 3 o'clock 'til 11pm at The Grand Social, Liffey Street, Dublin 1 (beside the Ha'penny Bridge). The festival is organised by Radio Dublino, the only Italian language Irish Radio programme, running since 2013.
The festival aims at promoting cultural exchanges between Italy and Ireland through several bands based in Ireland whose music is the result of the collaboration between Irish and Italian musicians. ll participating bands have performed on Radio Dublino shows and offer an exciting overview of the latest music trends in the Dublin scene.
The festival holistic line up spans from jazz, folk, trad, blues to rock music and will also showcase art performances and videos.
This year we have available also workshops of Italian and Irish trad music, Italian gestures and traditional Irish and Italian music instruments.
To complement the event a short video competition and Italian artisan food will be available to delight the palate of music enthusiasts in an informal setting where we hope people will have an opportunity to meet old friends and make new ones.
Last but not least, a number of Vespas, the iconic Italian scooter, will be on display in front of the Grand Social, for the joy of all of the connoisseurs.
4 PM
Venue: The Loft, Grand Social, Dublin

Pointbreak
(Surf Rock)


5 PM
Venue: The Loft, Grand Social, Dublin

Water's Edge
(Folk/Rock)


6 PM
Venue: The Loft, Grand Social, Dublin

Headtrip Acoustic Project
(Acoustic Metal)


7 PM
Venue: The Loft, Grand Social, Dublin

Francesco Turrisi Trio
(Jazz)


8 PM
Venue: The Loft, Grand Social, Dublin

Order of the Mess
(Alternative Rock)


9 PM
Venue: The Loft, Grand Social, Dublin

The Stoles
(Rock)

3:30 PM
Venue: The Ballroom, Grand Social, Dublin

Alan McGreek
(Workshop Irish Trad Dance)


4:30 PM
Venue: The Ballroom, Grand Social, Dublin

Andrea Gatta
(Workshop The secret of Italian gestures)


5:30 PM
Venue: The Ballroom, Grand Social, Dublin

Donnacha Dwyer
(Workshop Uilleann Pipe)


6:30 PM
Venue: The Ballroom, Grand Social, Dublin

Eliana Valentini
(Workshop Traditional Dance from the South of Italy)


7:30 PM
Venue: The Ballroom, Grand Social, Dublin

Andrea Facco
(Italian folk music)


8:30 PM
Venue: The Loft, Grand Social, Dublin

Sean Whelan
(Irish folk music)

AN ALL-ENCOMPASSING FESTIVAL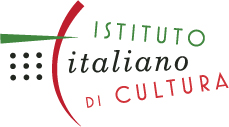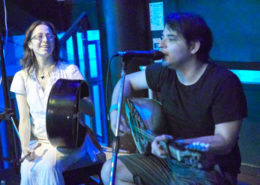 This year at the Italian Fusion Festival we proposed language,…
http://www.italianfusionfestival.com/wp-content/uploads/2018/07/italian-fusion-festival-2018-andrea-facco-1.jpg
473
967
IFF
http://www.italianfusionfestival.com/wp-content/uploads/2017/04/logo_italian_fusion_festival.png
IFF
2018-07-19 00:01:11
2018-07-19 13:22:19
The Ballroom Sessions in 4 Photos and 2 Videos