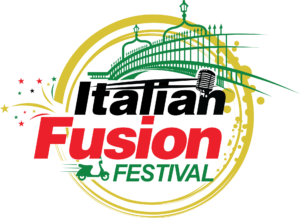 Festival Director
Maurizio Pittau
Other responsibilities: Creative Direction, Communication & Marketing Coordination, Website, Social Media, Content, Team Lead, Budgeting, PR, Venue Manager.
Contact: maurizio@radiodublino.com
Love Manager
Giuseppe Crupi
Other responsibilities: Partnership IIC, Poetry Reading, Short Video Competition
Volunteers Coordinator
Grazia Sesto
Other responsibilities: Flyers Distributions
Box Office
Lorena Lampedecchia
Other responsibilities: Content Review
Partnership Manager
Valentina Settomini
Photographer
Alessandra Lupino
Crew
Silvana Benetello, Daniele Capelli, Massimiliano Frino, Felice Luca Maniero, Elena Mazza, Stefano Sale
ABOUT THE ITALIAN FUSION FESTIVAL
The Italian Fusion Festival is the biggest Italian Festival in Europe. The third edition will take place on the 13th of July 2019 in Dublin from 7 o'clock 'til late at BelloBar, Portobello Harbour, Dublin.
The multicultural and multidisciplinary arts festival is organised by Radio Dublino, the only Italian language Irish Radio programme, running since 2013.
The festival aims at promoting cultural exchanges between Italy and Ireland through several bands based in Ireland whose music is the result of the collaboration between Irish and Italian musicians. All participating bands have performed on Radio Dublino shows and offer an exciting overview of the latest music trends in the Dublin scene. The festival lineup this yer is focused in Jazz music, poetry reading, visual art.
The Italian Fusion Festival Festival goals are:
To raise awareness about new trends in Irish music resulting from the encounter of musicians with Irish and Italian backgrounds.
To provide an opportunity for local mixed bands to perform live and increase their visibility.
To promote integration within the Italian community in Ireland.
To offer a platform for new music contaminations and developments in multicultural Dublin.
About the organiser of the Event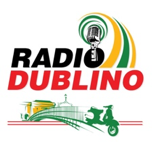 Radio Dublino is a weekly Italian radio magazine broadcasted since 2013 every Wednesday on Near FM at 9.30 pm. Near FM is a not for profit cooperative run by volunteers who manage their programmes autonomously and independently.
The programme managed by volunteers, addresses the Italian community in Dublin, Irish speakers of Italian and all residents in Ireland interested in Italian culture, Italian music and Italian language.
More info www.radiodublino.com