The Italian Fusion Festival is the biggest Italian Festival in Europe. The third edition will take place on the 13th of July 2019 from 7 o'clock 'til late at BelloBar, Portobello Harbour, Dublin.
The multicultural and multidisciplinary arts festival is organised by Radio Dublino, the only Italian language Irish Radio programme, running since 2013.
The festival aims at promoting cultural exchanges between Italy and Ireland through several bands based in Ireland whose music is the result of the collaboration between Irish and Italian musicians. The participating bands have performed on Radio Dublino shows and offer an exciting overview of the latest music trends in the Dublin scene.
This edition of the festival is dedicated to Jazz, the most fusion music of all genres in which Italians are excelling! The music will be accompanied by videos, poetry reading and a glass of prosecco included in the ticket.
SATURDAY 13 JULY 2019
LINE UP
7 PM THE BRIXIA TRIO
8 PM THE JONES WAY
9 PM LUISA ANNIBALI IN "COMPARTIR" PROJECT
10 PM THE JAFFA CAKES
11 PM THE JULIEN COLAROSSI ORGAN TRIO
SPECIAL GUEST: LAOISE LEAHY
---
ARTISTS
BRIXIA TRIO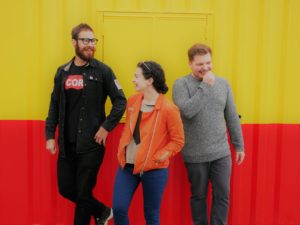 The Brixia Trio named after the wonderful town of Brescia in northern Italy, is a jazz ensemble based in Dublin, composed of Anna Bignami (Brescia, IT), Otso Kasperi Mielonen (FIN) and Enrico Goffi (Brescia, IT). The Trio doesn't have a leader, it represents a communal effort and musical commitment. Each of the members present their own compositions to be then workshopped by the other musicians to create ONE sound without annihilating the individual's intent. They have performed in various venues such as The Music Temple (Brescia, IT)
THE MEMBERS
ANNA BIGNAMI
Anna Bignami is a guitarist, composer and arranger based in Dublin Ireland.. Originally from Brescia Italy, she moved to Dublin at the age of 18 to attend the jazz performance degree course at Newpark Music Centre (now DCU).Eever since she moved she has been active in the Dublin jazz scene as well as in her home country playing in multiple projects such as PIUMA and MARE NOSTRUM
OTSO KASPERI MIELONEN
Is a Dublin based Finnish bassist, composer and extremist. Born in the city of Oulu, but grew up in the midst of Copenhagen from an early age. Otso has performed with regularly with the Carlsberg Big Band in Copenhagen and after moving to Dublin to pursue his studies at Newpark Music Centre (now DCU), he has been an active part of the Irish jazz scene.In Ireland Otso leads his own band Sisucunda, as well as performing along with Anna Bignami (ITA) in the duo Piuma.
ENRICO GOFFI
Based in Dublin, Ireland but grew up in a small foggy town in northern Italy, drummer and composer Enrico Goffi has been surrounded by music since a young age, Goffi has shaped his
own unique sound, crafting a sonority that draws inspiration from the landscape of Ireland, impressionistic literature and the improvisational spirit of jazz.
Website: https://www.facebook.com/brixiatrio/
---
THE JONES WAY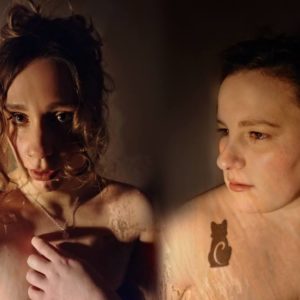 The Jones Way is a project born in Rome in May 2012, from Silvia Segatori and Annalisa Bruschini. After hundreds of gigs around Rome, they decided, in 2015, to move to Ireland; through the years based here they had the chance to play in important venues in Ireland and in Germany. With their abilities and thanks to in-depth music studies, they re-arrange released songs in English and Italian in a unique style. They can ranging from the most classical Standard Jazz to the legendary Pop-Rock and latest releases in the Bluesy-Swing way and, eventually a glance at the modern and Fusion Jazz with their personal touch just guitar and voice.
The artistic development of The Jones Way, make them bring on stage a performance with a "Bluesy Swing" taste. The Listener can relive a typical essence of '30/'40 jazz, blues and swing – thanks to Silvia's characteristic voice powerful and coloratura able to swing quickly through her vocal range -, with a particular ensemble of the typical soul and pop sound – thanks to the essential acoustic arrangements with delicate and accurate Annalisa's touch on acoustic guitar.
Website: https://www.facebook.com/thejoneswayacoustic/
---
LUISA ANNIBALI IN "COMPARTIR" PROJECT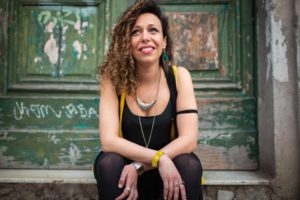 Luisa Annibali is an Italian born singer and songwriter living in Dublin.
She started to sing when she was just 2 years old and at the age of 7 she started playing piano. Despite this it took her time to fully understand that music wasn't just her hobby.
As a matter of fact, after high school, she studied Law.
During her legal studies, she kept taking vocal classes and attending different Jazz, Blues and Musical Theatre Workshops in Rome and working part-time as a singer in bars and clubs, and at private events.
As soon as she graduated, she worked in a law firm.
Once she moved to Dublin, she started playing guitar and composed her own original music to definitely realize that her career needed to change.
Two years ago she made an application and successfully entered the Newpark College, now DCU  "Jazz and Contemporary Music Performance" (Berklee Programme).
Her main influences are coming from Jazz, Soul, New Soul, Blues, Funky, Bossa Nova and World Music. Artists such as Billie Holiday, Sarah Vaughan, Astrud Gilberto, Etta James, Paolo Conte, Erykah Badu, Otis Redding, keep inspiring her everyday.
She deeply believes in the THERAPEUTIC POWER OF MUSIC!
Currently, she is performing at different bars and venues around Dublin and back in Italy. Just last summer she performed at the "Tolfa Jazz Festival".
She is also working on her first album which will be released next year.
"Compartir" project was born with two musicians and friends met during the DCU Jazz Course: Juan Pablo Mejia (spanish guitar player) and Jonathan Santos (brazilian guitar and bass player) but it also involve previous works with other musicians and friends that crossed her path in the last years.
She is also involved in other music projects, like her recently formed trio "Triplets of Belvedere" playing a repertoire that focuses mainly on Gypsy Jazz.
Website: https://www.facebook.com/pg/luisa.annibali.music/
---
THE JAFFA CAKES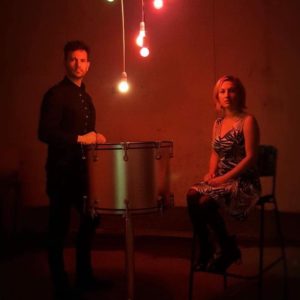 Can you imagine a cover band who arranges the most famous songs in different styles and genre, still keeping their "sing-along" peculiarity? Miss Phoenix & The Jaffa Cakes  is an original band based in Dublin that twists world famous songs into different unique versions, mostly jazz, swing, blues, combining post-modern flavours creating their own signature sound.
Started as a standard Jazz duet (piano and vocals), they found this new way to perform almost as a joke, but given that the result was unexpectedly remarkable, they decided to leave the standard jazz project and create the Jaffa Cakes. All the performers are Italian.
They met by coincidence in Dublin and after a jam session decided to work together. Paolo Zuddas on the drums, Dario Rodighiero on the piano and vocals, Plinny Phoenix as lead singer.
At the Radio Dublino Festival, The Jaffa Cakes will go back to origins, performing again as duet, piano and voice.
Website: https://www.facebook.com/JaffaCakesMusic/
---
THE JULIEN COLAROSSI ORGAN TRIO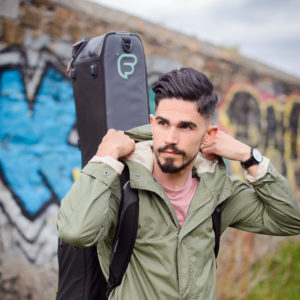 Despite the name, the Julien Colarossi Organ Trio is led by three distinct voices, working together in harmony and syncopation to make 'Music' the only real leader of the band.
This tight and groovy band draws inspiration from the straight ahead jazz classic organ trio sound of Jimmy Smith, all the way to the more modern Larry Goldings trio.The rhythm section features the very experienced Spanish drummer Gonzalo Del Val and the Irish Organ player Darragh Hennessy making for a very tasteful, solid and synchronized unit.
Floating in and out with the rhythm section, Julien Colarossi is known as a 'dyed in the wool jazzer' but he also brings a lyrical quality to his guitar playing from his roots deep in the mountains of beautiful "Val Di Comino" in Italy.
Their longstanding collaboration is quite evident in the original material that the band presents.
The band recorded their first album in March 2019.
Julien has collaborated with many of Ireland's finest jazz musicians, his professionalism, his ductility and his dedication to music has made him one of the most hired guitarist in the Irish scene. At the moment he's actively involved in these projects: the Julien Colarossi Quartet,Francesco Turrisi Trio, Phisqa, the Riona Sally Hartman's Band, Edel Meade Quintet, the Hot House Big Band.
---
LAOISE LEAHY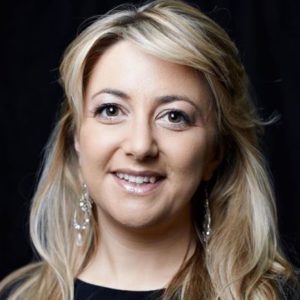 With a wealth of experience and having trained in both London and Ireland, vocalist Laoise Leahy (Née O'Hanlon), has developed into one of the most accomplished, versatile and in-demand singers on the Irish jazz and pop scene. Laoise has performed and recorded with Bon Iver (4AD), Gilbert O' Sullivan and the RTE Concert Orchestra, Damon Albarn (Blur/Gorillaz), Brian Deady (Decca Universal), Efterklang (4AD/Rumraket records), Mary Coughlan (Rubyworks Records), Niall Mc Cabe Band, Jack O' Rourke and Waiting Room in addition to varied theatre, commercial & studio sessions.
As lead vocalist, Laoise performs as jazz vocal soloist with many bands and large ensembles such as The Paul Dunlea Big Band / New Irish Jazz Orchestra, Hothouse Bigband, Cork Concert Orchestra, Cork Pops Orchestra, Opus Pocus Big Band among others and has toured with theatre companies throughout Europe. She is an avid songwriter and has had original music released by a UK independent record label and internationally broadcast on BBC, RTE 1, Sky Showcase, RTE Lyric Fm, Newstalk, RTE Pulse, Bath fm and Today FM among others. She has performed at many festivals including Electric Picnic, Cork Jazz Festival, Limerick Jazz Festival, Sproi fest and many more. Laoise is passionate about vocal education. She graduated BMus ('Vocaltech' London College of Music, London 2004- 2007) and MA (Cork School of Music 2008 – 2010) with 1st class honours degrees and top overall performer awards from both institutions. She co-founded Corks first specialist vocal tuition centre 'Voiceworks Studio' with colleague Gemma Sugrue and currently enjoys lecturing full time at the Cork School of Music, specialising in pop and jazz vocal performance on the BA, BMus and MA degree courses.
---
VISUAL ART
"Corto | Italy and Ireland in a snapshot".
The short film competition has been an integral part of the Italian Fusion Festival since its start.
The aim is to offer a spotlight to film-makers in town ready to showcase their works.
The short movies will focus on the fusion of Italian and Irish element. The idea can be conveyed through a wide range of storylines able to intermingle Italian and Irish cultural elements.
Submission period: from 1st May to the 15th June 2019. The length of the short movies can be up to 10 minutes.
The jury will select the finalists during the month of June and they will be projected on the 13th July during The Italian Fusion Festival in BelloBar, Dublin.
The winner will be announced during the event and will be awarded with a plaque and a small cash price.
The finalists' works will be spread through different platforms, such as the webpage and social networks.
---
SPONSORS 2019